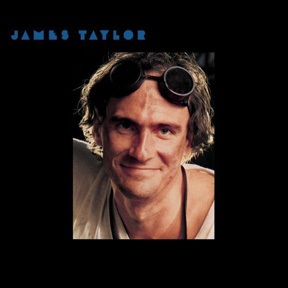 (I'm still tweaking the Work Consciously site a bit, so I thought I'd tide you all over with my latest musing.)
Earlier this month, as you probably heard, only 51% of the Americans surveyed in a Conference Board study reported that they find their jobs interesting — the lowest number in 22 years.  On the surface, this may seem like a problem.  But my sense, from working with clients and just talking to people I know, is that many of us actually don't want to do profoundly interesting work.  And I think that's perfectly okay.
Some Like It Smooth
For many people, in my experience, work offers an escape from the emotional messiness of the rest of their lives.  When they're in the office, they don't have to handle conflicts with family and loved ones, ponder what they're really contributing to the world, or do anything else that requires them to feel deeply.  And when they go home, they can leave it all behind them for the evening and relax — because they aren't very invested in the projects they're working on, they don't find themselves obsessing over those projects after hours.
People who find their work really meaningful and interesting, on the other hand, don't seem to experience working this way.  When we care deeply about what we're doing, the stakes are higher — our accomplishments are more exciting, but our failures also carry a sharper sting.
Look at artists who are seriously devoted to their craft, for example — they suffer to produce their work in a way that the typical employee does not.  When the painters and sculptors I know tell me about how they experience their work, I can easily see how the term "tortured artist" came to be.
This is one reason why, I think, we've seen a lot of recent writing questioning whether the common personal development idea of "finding the work you love" is really all it's cracked up to be.  (See Lisis B.'s post, for instance.)
If you change careers or start your own business to do something that feels meaningful, you not only set yourself up for financial uncertainty — you also board an emotional rollercoaster that the average 9-to-5 job simply doesn't entail.  It's certainly not going to feel like "work you love" all the time — in fact, there will probably be moments when you loathe it more deeply than any "regular job" you've ever done.  (I'm speaking from personal experience.)
Some Prefer Extreme Sports
Obviously, pursuing "the work we love" has its drawbacks.  And, like anything else, it has its perks.  For one thing, the emotional rollercoaster we ride when we do work that we care deeply about can be a blessing as well as a curse.
There's something appealing about having a life full of peaks and valleys, rather than one that's merely a stroll across flat ground.  I suspect this is why people do "extreme sports" like mountain climbing and skydiving — the fear we feel when we do such things, although it's unpleasant, has a certain aliveness about it that I think we all crave.
So this is my take on the issue of whether to seek out the "work you love":  it's a choice each person needs to make for themselves, with both eyes open.  People who prefer a smoother emotional experience, and are in a job where they feel comfortable, may be better off staying where they are.
But if, like some people, you want a richer emotional life in what you do — bigger ups and downs, and a stronger sense of aliveness — doing something that feels deeply meaningful might be for you.